Picture from left to right: Rachel Helleur, Laura Pes, Simon Archer, Vivien Taylor, David Green, Laura Hobson, Antonio Pappada, Ben Taylor.
Staff at Work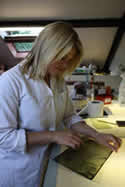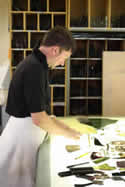 Left: Laura cleaning a 16th century glass panel from our Strawberry Hill project.
Right: David selecting glass for repairs.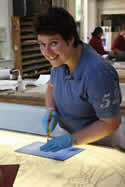 Laura
is cutting glass for her new commission.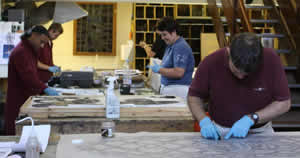 Simon
is taking a rubbing of a stained glass window.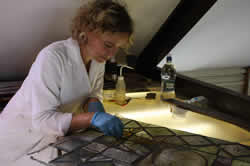 Here is
Rachel
delicately cleaning medieval glass from St Mary the Virgin Church, Ewelme.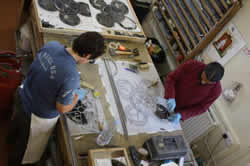 Laura
and
Antonio
glazing tracery lights.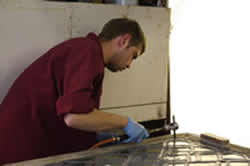 Ben
soldering